Estate Planning Attorney in Coos Bay, Oregon
Estate planning is a big step that provides big rewards. Estate Administration is important in sealing the deal.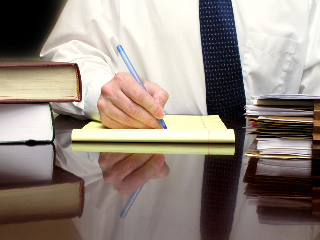 Estate planning is an important process to go through. You'll detail who gets what. You'll help your family avoid a complicated probate process. The importance can't be stressed enough. Don't leave your family in distress after your death. Come to the Law Office of Michael Cougar for estate planning in Coos Bay, OR — your family will thank you later. For knowledgeable estate planning guidance in Medford or Coos Bay, Oregon, contact the Law Office of Michael Cougar today and schedule a consultation.
Finally, You Will Have Answers to The Questions that Continue to Float Around in Your Mind
Who is going to take care of your children when you pass?

Who will inherit your home and valuable assets?

Who will take over your business?
With a trustworthy attorney, making decisions and arranging details can be less stressful. The Law Office of Michael Cougar is a local law firm specializing in estate planning and estate administration in Coos Bay, Oregon. Count on our attorney to assist you with wills, trusts, powers of attorney and other areas of estate planning.
Setting up a detailed estate plan to provide direction for the financial future of your family is a wise decision to make. Let an experienced and knowledgeable estate planning attorney be your guide through the process. Attorney Michael Cougar has been helping individuals and families in the Coos Bay, Oregon area for over three decades, and he can give you the trusted direction you need to make informed decisions for your family's future.
If you are in the greater Medford or Coos Bay areas of Oregon and are in need of reliable estate planning services, contact the Law Office of Michael Cougar today and schedule a consultation.