Bankruptcy Attorney in Coos Bay, Oregon
Sooner or later, your debt catches up with you. It will start to affect every single aspect of your life. Don't continue to ignore your debts any longer.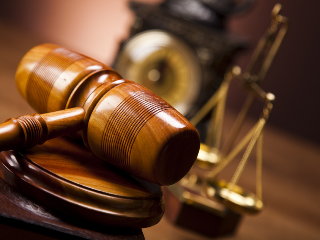 CHAPTER 7 OR CHAPTER 13?
It takes a knowledgeable and dedicated attorney to help you determine which route to take. Chapter 11 is reserved for businesses with heavy debts, leaving Chapter 7 and Chapter 13 bankruptcy for individuals.
With Bankruptcy, You Can:
Eliminate your debts or arrange a formal way to pay them off

Stop creditors from harassing you day in and day out

End threats to your and your family's well-being
The Law Office of Michael Cougar can help individuals in Coos Bay, OR file for Chapter 7, Chapter 11 or Chapter 13 bankruptcy. Our attorney has been practicing since 1985 – that's over 30 years of helping families find a better solution for their debt.
Chapter 7 is a liquidation option that requires you to use your assets to pay off your debts. Chapter 13 is a repayment option that doesn't make you sell your assets, but it does require you to pay off your debts in 3 to 5 years. Trust our attorney to take a look at your current financial situation and determine what will work best for you and your family.
Reach out to our attorney today and you'll have a helping hand to get you out of your crippling debt situation.
We are a debt relief agency we help people file for relief under the U.S. Bankruptcy Code.